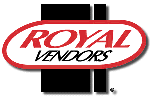 376 & 552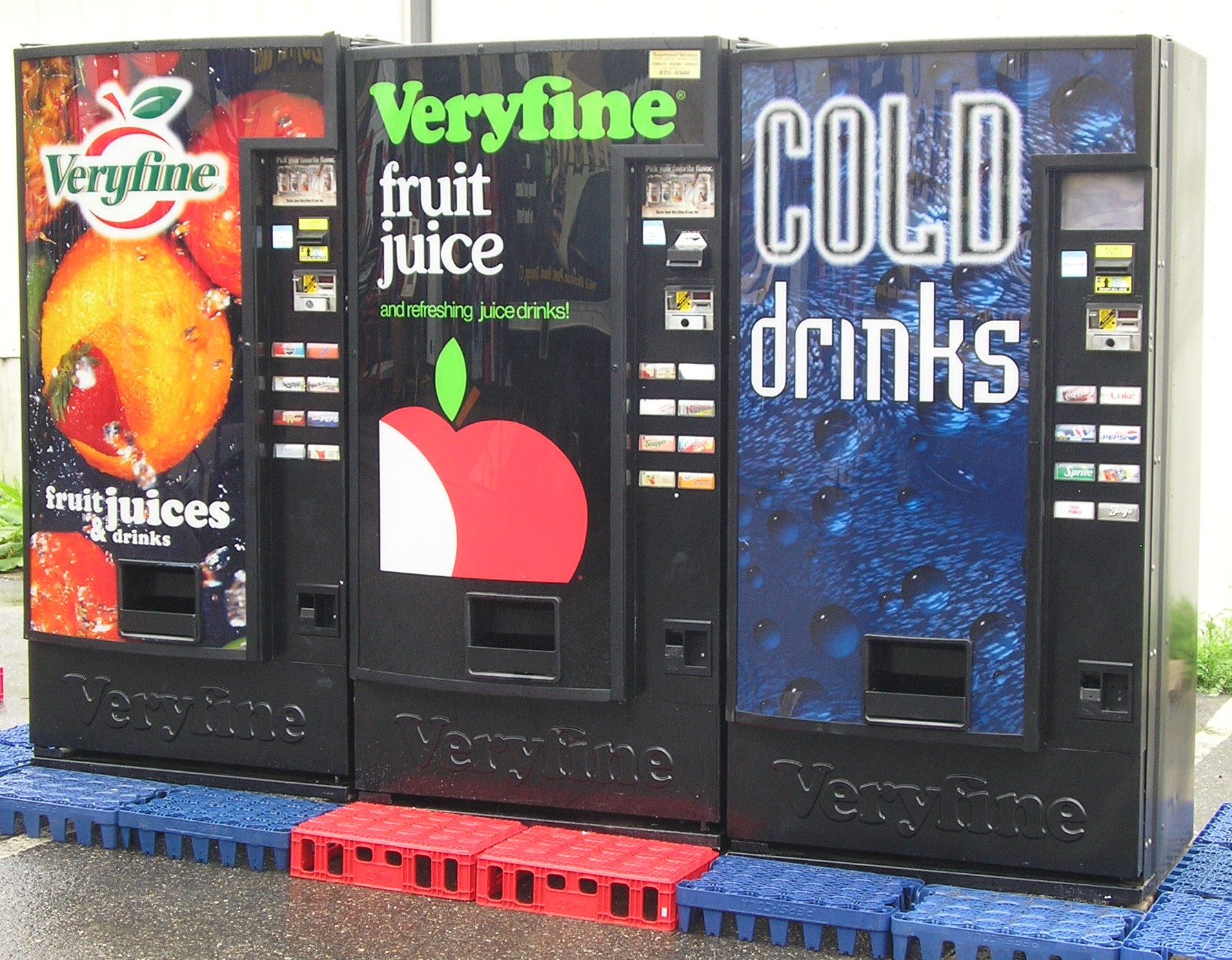 Type: Soda Cold Drink

Manufacturer
: Royal
Model:
376 & 552
Selections: 8
376=Columns 1-4 ea. have a capacity of 62 cans

Columns 5-8 ea. have a capacity of 32 cans
Total: 376 cans
552=Columns 1-4 ea. have a capacity of 90 12 oz. cans

Columns 5-8 ea. have a capacity of 48 cans

Total: 552 12 oz. cans
Bill Acceptor:
Coinco or Mars
Coin Changer: Mars TRC6010
Condition:
Good to Excellent and Ready to Operate
Price:
$995 each with Veryfine medallion
$1195 each with Cold Drink Or Waterfall medallion
NOTES:
These Royal 376 and 552 machines were originally built as Veryfine Juice machines with specially shaped medallions. We are offering the machines as Veryfines at $995. each, or with a Cold Drink or Waterfall medallion upgrade at $1195. The machines have been in storage for several years and are in very good condition. We were once a machine distributor for Veryfine. Our technicians know and understand the machines well. The machine you receive be in 100 % working order and pleasing to the eye still retaining a bit of the luster of new.
Aside from being the most reliable and operator-friendly, Royal's electronic control board makes its models superior to the others manufactured by Dixie Narco and Vendo within the same time frame, and now priced similarly as used. The Royal control board provides a key function, a "positive vend system", also known as a "guaranteed delivery system". A delivery chute sensor detects a product as it is delivered (meaning the vend cycle was completed and the customer received their beverage). In the event a beverage is not delivered, the machine will automatically make another attempt to deliver the beverage and, if it is unable to, will instruct the customer to make another selection by way of its digital display. Dixie and Vendo models will simply keep a customer's money and provide no beverage, generating service calls and customer refunds. Also, the manner in which the Royal design dispenses product is less likely to jam. (Product jams are normally due to damaged product containers and loading errors) Jams happen now and then but less often in the Royal.

These machines were designed to vend 12 oz. cans, however, they are capable of vending 16 oz. plastic water bottles
by Poland Springs, Deer Park, Ice Mountain, Arrowhead, Ozark, and Zephyr Hills, as these brands by Nestle Waters offer a specially designed 16 oz. plastic bottle for vending machines. You can learn more about these vending bottles @ SellBottledWater.com.
Warranty: A 30 day part warranty is included (All replacement parts to be supplied/obtained from seller, Automated Services LLC, 145 Pepes Farm Rd Milford, CT 06460. Labor is the responsibility of the buyer.)



FEATURES:
* Multi-pricing-each selection from $0.00 to $99.99.
* Digital display of price, credit, and sold out.
* 2 second product delivery guaranteed
* 24 Volt control system.
* Full escrow of deposit until vend-with "dumb" coin

changer.

MODEL SPECIFICATIONS:
* Height: 72"
* Width: 37"
* Depth: 376=29 1/2"; 552=33"
* Shelves: 8 columns.
* Capacity: 376=Columns 1-4 ea. have capacity of 62 12 oz. cans
Columns 5-8 each have a capacity of 32 12 oz. cans.


Total: 376 cans


552=
Columns 1-4 ea. have capacity of 90 12 oz. cans
Columns 5-8 each have a capacity of 48 12 oz. cans.
Total 552 cans.
* Weight: 370=690 lbs.; 552=760 lbs.
* Operation - electric, NAMA, UL and UL-C Listed
* Electrical - 120 volts; 60Hz; 12 amperes.


CALL TOLL-FREE
(800) 727-8363, Ext. 19









Automated Services, LLC. 145 Pepe's Farm Road, Milford, CT 06460. All rights reserved. 2011