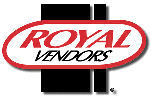 650-10 RVCDE Merlin IV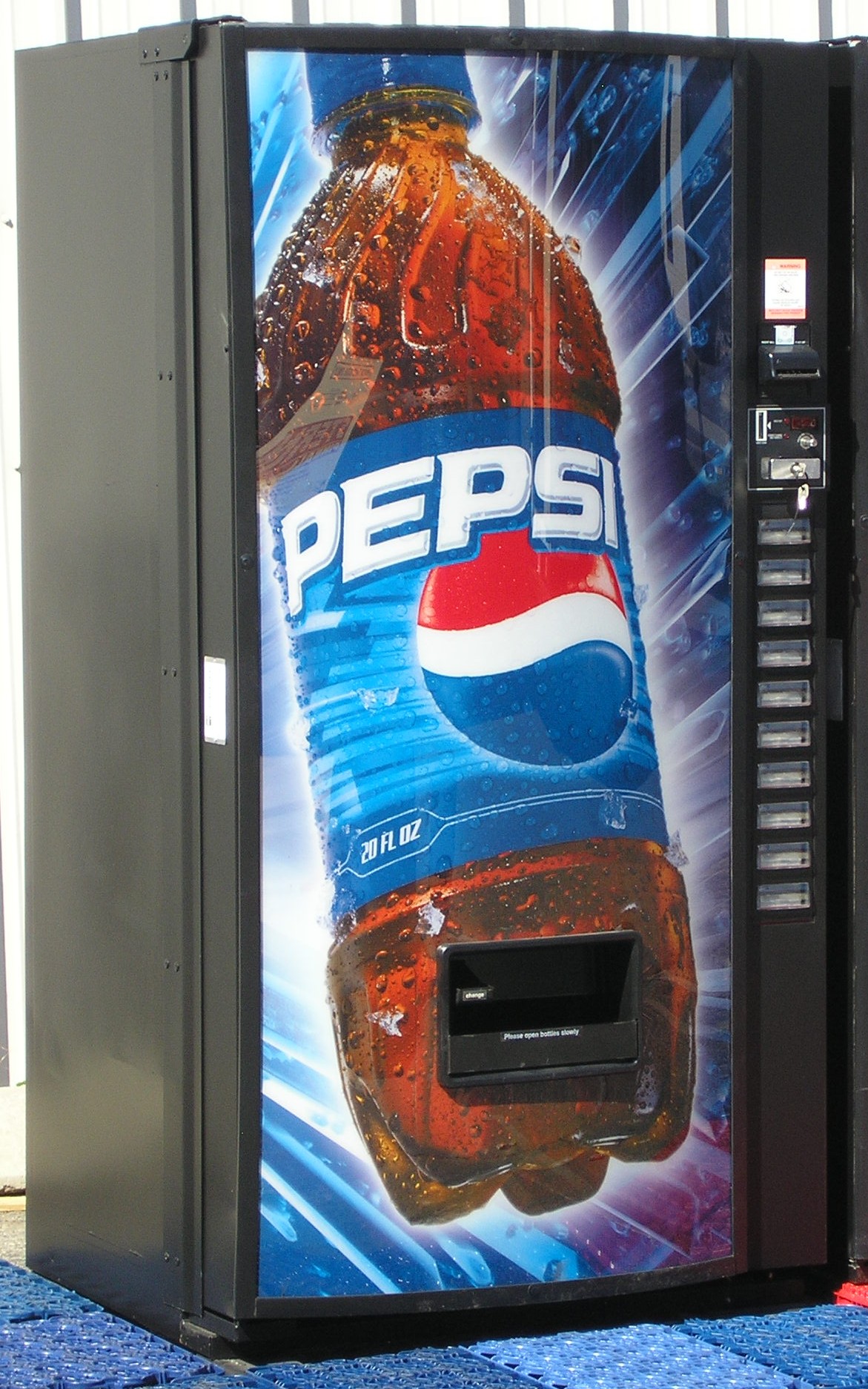 Type: Soda Cold Drink

Manufacturer
: Royal
Model:
650-10 RVCDE Merlin 1V
Serial No:
200331FA00176
Selections: 10 Selection buttons
programmable to draw from one or more of 12 columns.
12 Columns (capacities per column approximately 54 12-oz cans or 24-20 oz swirl bottles (Coke & Pepsi types)

Total Capacity: 648 12-oz cans / 288 20 swirl bottles
Bill Acceptor:
Coinco Mag 50B
Coin Changer:
Coinco Coin-Pro 9302GX
Condition:
Like New In 100% Working Order
Price:
$2,195

NOTES:
This is a 2003 Royal 650-10 Merlin 1V Cold Dink Merchandiser, with a Pepsi, Pepsi 20oz Bottle medallion, the machines condition through-out, almost indistinguishable from new
. It is equipped to accept $1 bills, and is ready to operate. Coke and Pepsi medallions (branded machines) offer instant brand recognition. Royal 650 Cold Drink Merchandisers vend a variety of cold drinks: energy drinks, juice, soda, and water packaged in 12oz cans, 16oz, 20oz and 1 liter plastic bottles. No shims and no mechanism adjustments are necessary to change product sizes from 12-oz cans to 20-oz. plastic bottles for Coke and Pepsi products, etc.

The Royal 650 Merlin 1V series column design differs from other leading manufacturers. While most manufacturers have columns designed to hold the same product in each column front to back, the Royal design divides each column into 2 spaces (a front and a back space) creating 12 columns, each column/space able to hold different products. The columns are assigned/programmed to one of 10 selection buttons by means of the machines electronic control board. This allows greater flexibility in establishing peak product capacity per selection for each location's needs, in-turn allowing the vending operator to increase time between service intervals. Royal is the #1 manufacturer for Coca-Cola Coke machines. The Royal factory is located in West Virginia. Replacement parts are readily available and reasonably priced.

FEATURES:

* Delivery chute sensor.

* Enhanced electronics and LED display.

* Programmable options.

* High-Capacity stack.

* Historical and interval accounting data.

* Lowest weights among comparable models.

* Electronic refrigeration.
MODEL SPECIFICATIONS:

* Height: 72"

* Width: 37"

* Depth: 35.5"

* Shelves: 12 columns, 10 selections.

* Capacity:
Approximate, depending upon exact package size and shape, 54-12oz/ cans per

column, Total: 648, or 24-20oz swirl plastic bottles per column, Total 288, or 15-1 liter plastic bottles per

column, Total 180

* Weight: 620 lbs.

* Operation - electric, CSA and UL Listed

* Electrical - 120 volts; 60Hz; 11 1/2 amperes.
CALL TOLL-FREE

(800) 727-8363 Ext. 19




Automated Services, LLC. 145 Pepe's Farm Road, Milford, CT 06460. All rights reserved. 2011