COINCO MAG PRO SERIES
MAG50b and MAG30b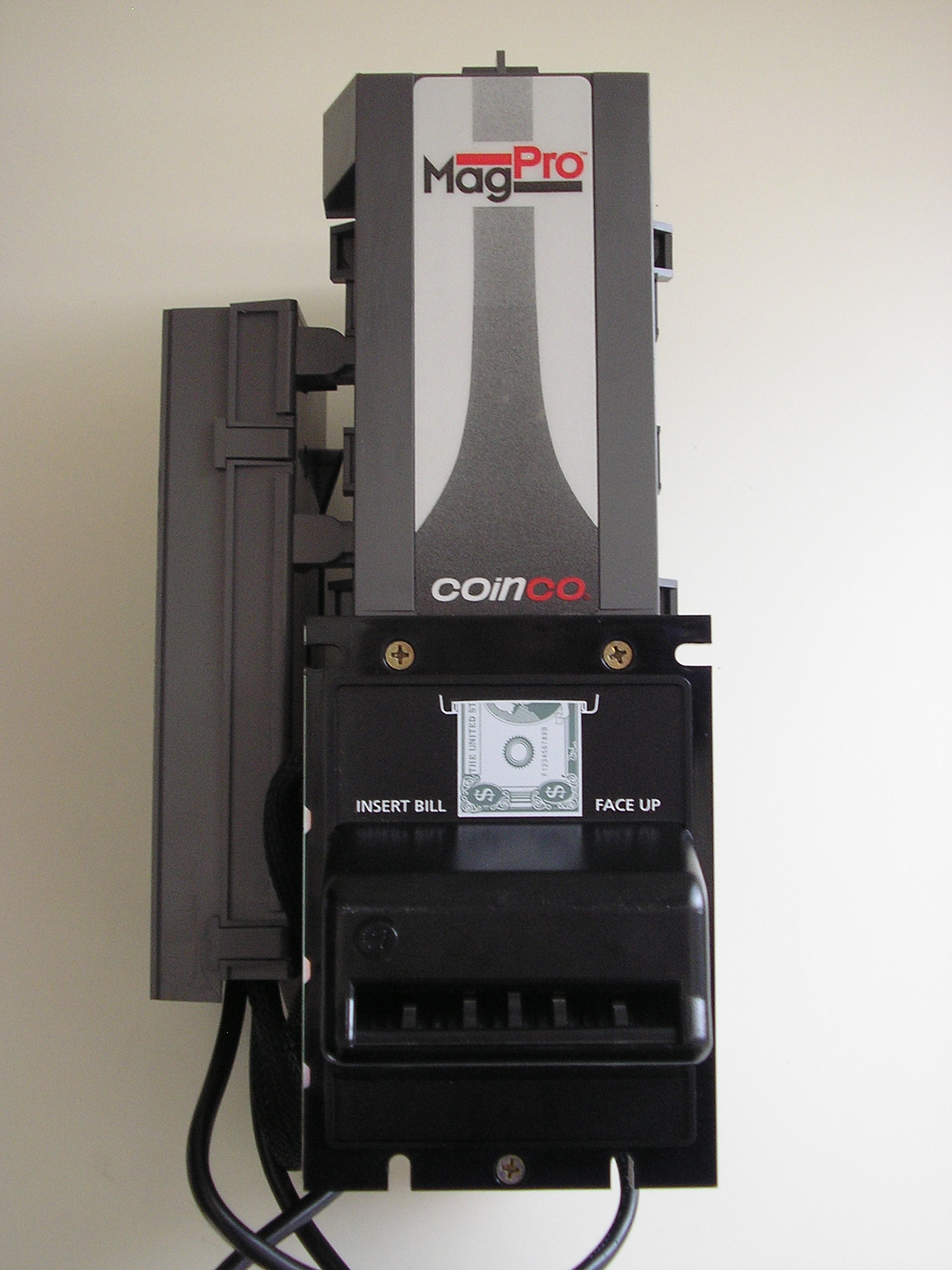 Type: Coin Acceptor
Manufacturer: Coinco
Model: Mag Pro series, Mag50b and Mag30b

Selections: Accepts $1, $5, $10, $20 bills

(unless otherwise stated)

Condition:
Reconditioned
Price: $135 (accepting $1 bills only) or

$200 (accepting $1 - $20 bills)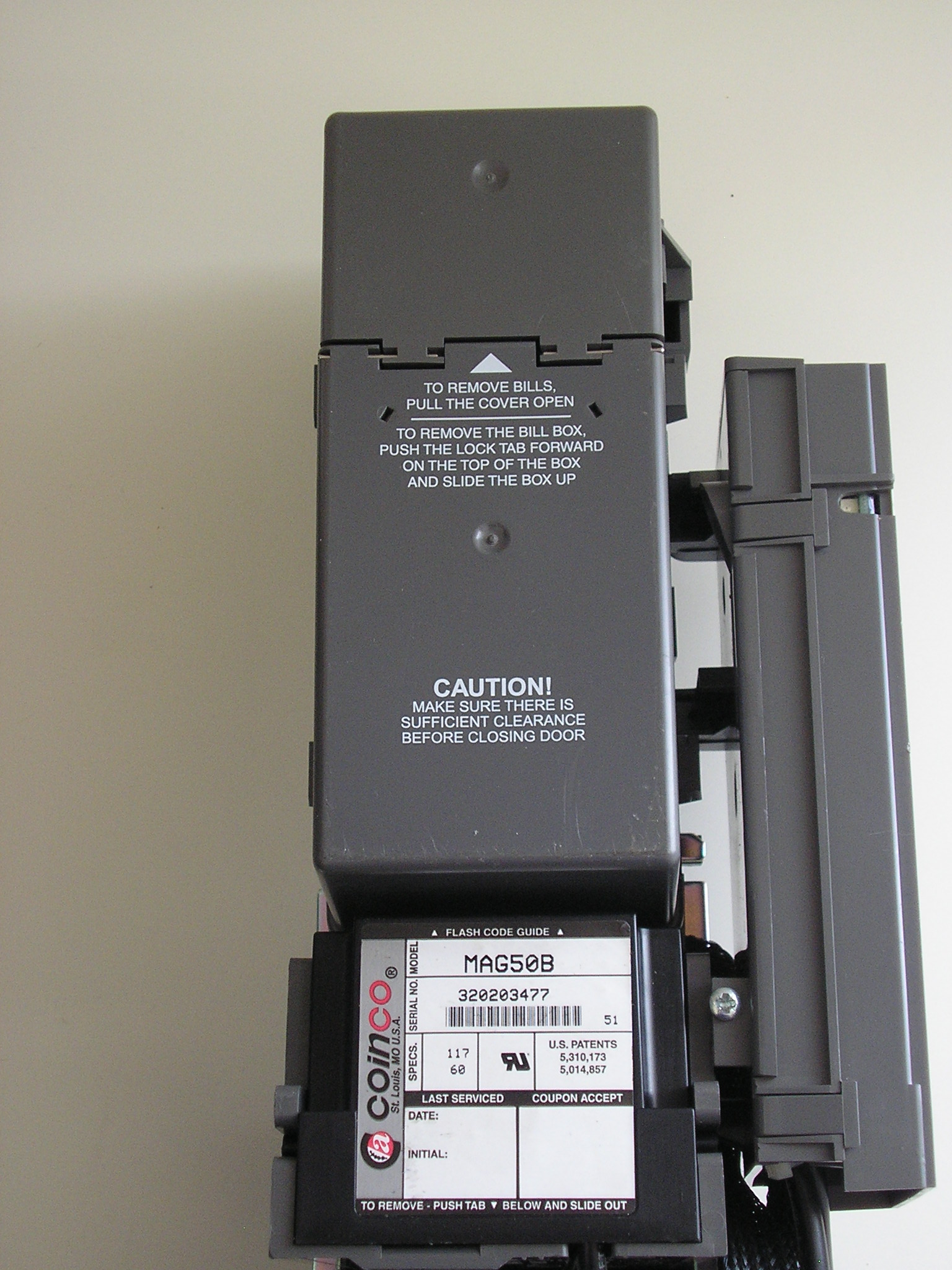 Notes: In the early production of the Mag Pro series, the controller boards lacked the ability to be upgraded to accept the newest $5 bill, hence the difference in pricing. It should be noted that both early and later productions look and perform to the same high standard. The difference between the Mag 50b and the Mag 30b is the bill stacker. The stackers are interchangeable with one another. The 50b stacker holds 500 bills and the 30b stacker holds 300 bills.

A point to consider is that in most snack, coffee and cold drink machines, there is little need to accept $5 bills. Also, if you choose to accept $5 bills in these machines, you will need a coin changer with 4 or 5 coin payout tubes, one of which being a $1 coin tube, to keep pace with the change being paid out.


Our coin changers and bill acceptors are backed by a 30 day exchange program.
SPECIFICATIONS
Mag 50b High Level 110 V Pulse Interface
Bottler Mask
Side Logic Box


FEATURES

Accepts all bills and programmable for future currency changes

Increases profits due to Coinco's high acceptance of valid bills including wet, torn and damaged bills

Select needed dollar bill denominations: $1, $2, $5, $10 and $20 bills

Easy cleaning, snap-in modules for on-the-spot service

Resists counterfeiting by subjecting each bill to two types of tests, optical and magnetic, unlike other bill acceptors

Protects from losses and damage due to bill "pull-back" and salting

Resists cheating and vandalism

Returned bill feature"holds" bill for customer retrieval

Easy access to option switches

Builds profits with MAG Free-Vend Coupons

CALL TOLL-FREE:
(800) 727-8363 Ext 19

Automated Services, LLC. 145 Pepe's Farm Road, Milford, CT 06460. All rights reserved. 2017