932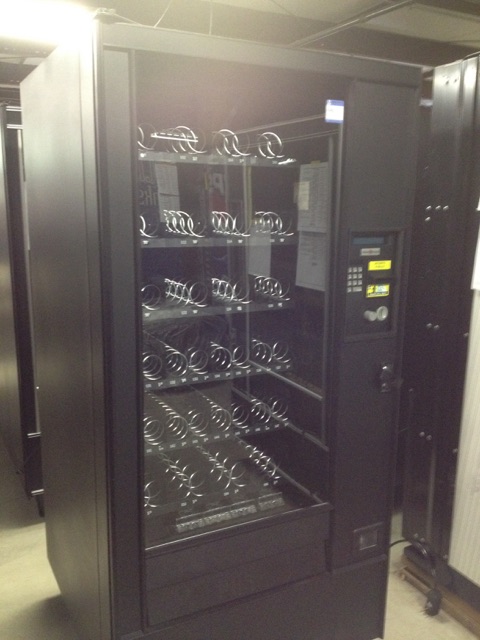 Type: Glass Front

Manufacturer
: Automated Products (AP) (API)
Model:
932 Premier Series
Selections:
32
2 snack trays @ 4 selections each

with dual spirals
2 snack trays @ 4 selections each

with single spirals
2 candy trays @ 8 selections

each
4 gum/mint
Bill Acceptor:
MEI 2512 $1 and $5
Coin Changer:
Mars MEI TRC6512
Condition:
Used, Close to new in 100%

working order
Price:
$2,595
NOTES:
The 932 PREMIER is 35" deep. Currently, we have several AP PREMIER model 932's in stock they are equipped with: Factory Golden Eye (AP's guaranteed delivery system), Dual spirals on all snack sections, Mei TRC 6512/ VN2512 coin & bill acceptors, and Metro styling. The machines are in great shape still possessing that like new look. Each has been thoroughly cleaned, tested, and is in 100% working order.
The AP PREMIER SERIES, built of high-end materials and components, designed and crafted with function, durability and today's demands in mind, has made the PREMIER SERIES the choice of many vending professionals.
Automatic Products Inter. (API) (AP) is now a Crane National Vendors/Crane Merchandising Systems (CMS) brand built in Williston, SC.
Warranty: A 30 day part warranty is included (All replacement parts to be supplied/obtained from seller, Automated Services LLC, 145 Pepe's Farm Rd Milford, CT 06460. Labor is the responsibility of the buyer.)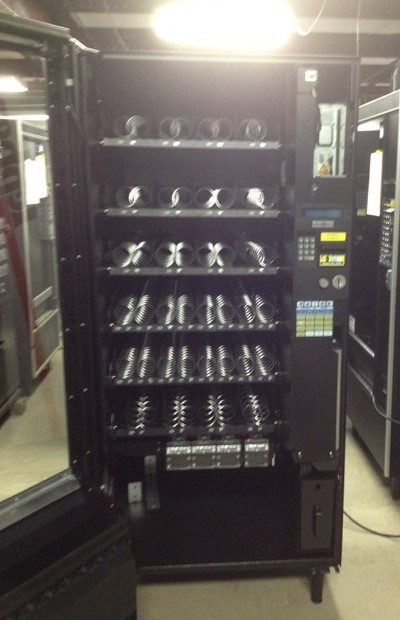 FEATURES:

• Fast Track key pad for quick mode access (bilingual)
• Text-based menu makes navigating electronics easy
• Program multiple machine installs faster with CHIP cloning capability
• Advanced electronics with superior diagnostics
• Roll pricing smooths menu and price changes
• Durable all-metal cabinet and wireless shelving
• Guaranteed delivery system
• Brighter lighting and modern selection system for easier use

MODEL SPECIFICATIONS:

* Height: 72"
* Width: 33.5 "
* Depth: 35"
* Shelves: Six + gum and mint module
* Capacity: Approximately 502 + 135 gum/mint

* Weight Shipping: 495 lbs.
* Operation - Electric, CSA and UL Listed
• Electrical – 120V, 60Hz., 3 A,
• NAMA , UL, and FCC Regulatory Approved

CALL TOLL-FREE
(800) 727-8363 Ext. 19
Automated Services, LLC. 145 Pepe's Farm Road, Milford, CT 06460. All rights reserved. 2016