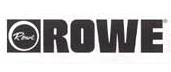 5900SR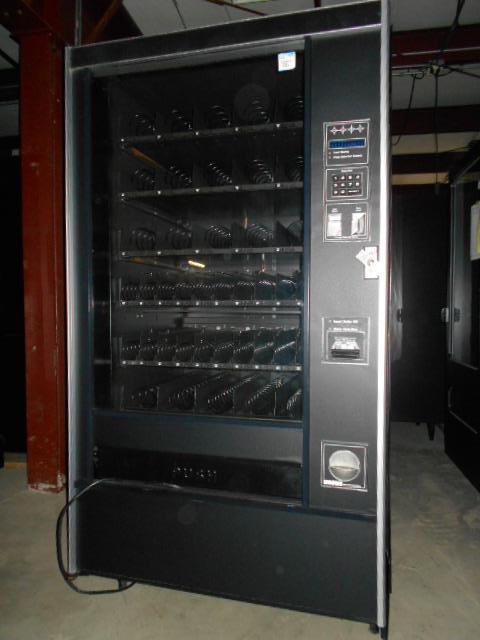 Type: Glassfront
Manufacturer: Rowe International
Model: 5900 SR Snack/Candy Vendor

Selections: 40
-4 snack trays @ 5 selections ea.
-2 candy trays @ 10 selections ea.
- 5 gum and mint

Bill Acceptor: Rowe ($1's only)
Coin Changer: Mei TRC6000 (3 tube)
Condition: Used, Excellent & Ready to Operate

Price: $945
NOTES:

This used Rowe 5900 SR (SR= Senior) is an excellent choice as an entry level snack/candy merchandiser. The 5900 series snacks machines by Rowe were well built, dependable, easy to operate, and share the same look and basic design as new snack machines currently on the market. This machine's appearance is excellent and it's been toughly checked by our technicians and is in 100% working order.

Rowe International, Inc. is based Grand Rapids, MI. Rowe, well known for their advanced designs, is now a world leader in the design and manufacturing of Rowe jukeboxes and Rowe bill changer machines.

Warranty: A 30 day part warranty is included (All replacement parts to be supplied/obtained from seller, Automated Services LLC, 145 Pepe's Farm Rd Milford, CT 06460. Labor is the responsibility of the buyer.)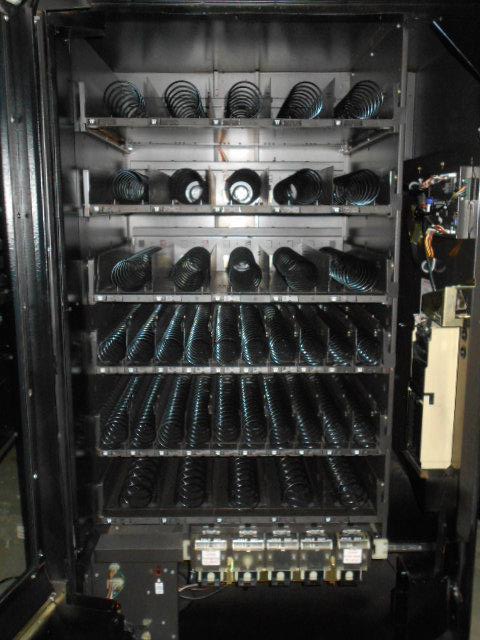 FEATURES:
* Message center: 55 digit scrolling message displayed.
* Total cash accountability.
* Adjustable rail positions on all shelves for taller products.
* Smart shopper. Buy one—get second of same at a reduced price.
* Promo vend. Buy one—get one free combination.
* Vends by product code.
* RS-232 port for printer or computer hook-up.
* Snap-in / snap out HUB & motor
* Ten-digit keyboard controls product selection, price setting, auditing, test vending and product coding.
* Shelves can be stacked with door open 90*.
* Door also opens to 165* if necessary.
* Easy-loading, easy to remove gum & mint units. (option)

MODEL SPECIFICATIONS:
* Height: 72"
* Width: 39 3/16"

* Depth: 35 ½ Maximum Product Width for Snack 51/4" for Candy 21/4"
* Capacity: 617 items
* Weight: 700 lbs.
* Operation - electric, CSA and UL Listed
* Electrical - 120 VAC, 60Hz, 2 Amps

CALL TOLL-FREE:
(800) 727-8363 Ext 19


Automated Services, LLC. 145 Pepe's Farm Road, Milford, CT 06460. All rights reserved. 2016