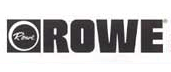 7800JR

Type: Snack Glass Front
Manufacturer: Rowe International
Model: 7800JR, 78J, 784
Serial: 1299

Selections: 32
-4 snack trays @ 4 selections each
-2 candy tray @ 8 selections each
-4 gum & mint

Bill Acceptor: Mei VN2502 ($1s)
Coin Changer: Mei VN4510 (mdb 4 tube)
Condition: Used, Excellent and Ready to Operate
Price: $1,100
NOTES:
This is a used Rowe 7800 J (junior) series model 784 in very close to new condition. Its controller board is MDB ready (able to support sophisticated coin and bill acceptors and credit card systems if need be, and is equipped with dual spirals/helixs on all snack selections. Rowe's 7800 series snack machines are well built, dependable, and easy to operate. This machine's appearance is close to new, it's been toughly checked by our technicians, and is in 100% working order. For additional information such as capacities, features and specs, click onto to the Specs and Additional Information link below.

Rowe International, Inc. is based Grand Rapids, MI. Rowe, well known for their advanced designs, is now a world leader in the design and manufacturing of Rowe jukeboxes and Rowe bill changer machines.

Warranty: A 30 day part warranty is included (All replacement parts to be supplied/obtained from seller, Automated Services LLC, 145 Pepe's Farm Rd Milford, CT 06460. Labor is the responsibility of the buyer.)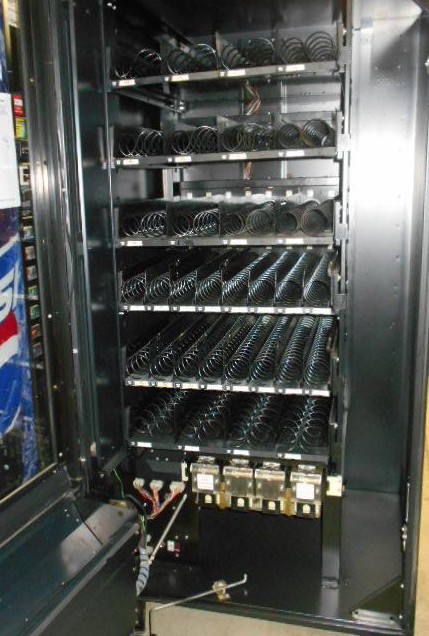 FEATURES:
• Message center: with 10 digit key board and up to 124 character programmable POS message
• Keyboard controls product selection , price setting, auditing, test vend and product code,
• 4 diget display for pricing up to $99.99
• MDB interface
* Total cash accountability.
* Adjustable rail positions on all shelves for taller products.
* Smart shopper. Buy one—get second of same at a reduced price.
* Promo vend. Buy one—get one free combination.
* Vends by product code.
* RS-232 port for printer or computer hook-up.
* Snap-in / snap out HUB & motor
* Ten-digit keyboard controls product selection, price setting, auditing, test vending and product coding.
• Easy slide out trays with dual positions for easy filling and servicing
* Shelves can be stacked with door open 90*.
* Door also opens to 120* if necessary.
* Easy-loading, easy to remove gum & mint units. (option)

MODEL SPECIFICATIONS:
* Height: 72"
* Width: 39 13/16"

* Depth: 35 ½ ; Cabinet depth less door; 29 ½"; Door depth; 6"

* Capacity: 500 items + gum and mints
* Weight: approx. 660 lbs.
* Operation - electric, CSA and UL Listed
* Electrical - 120 VAC, 2 Amps, 60Hz

CALL TOLL-FREE:
(800) 727-8363 Ext 19

Automated Services, LLC. 145 Pepe's Farm Road, Milford, CT 06460. All rights reserved. 2016