RVRVV-500-40, RVV 500
Royal Vision Vendor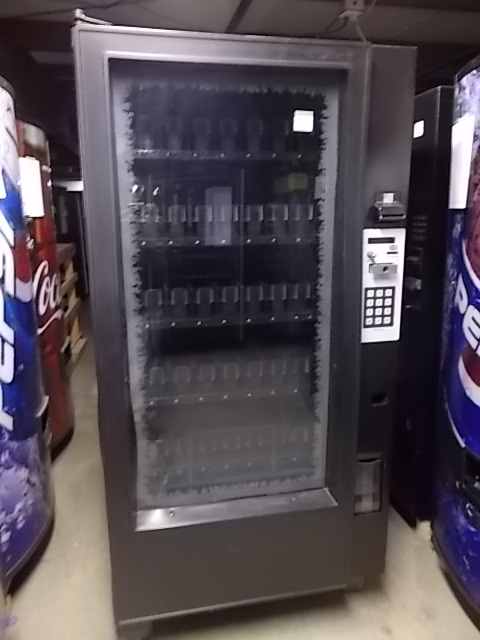 Type: Glass Front Cold Drink

Manufacturer
:
Royal Vendors, Royal, RV
Model:
RVRVV-500-40, RVVV 500,


Royal Vision Vendor

Selections:
40
5 Shelves / Trays @ 8 selections,
Capacity per selection = 10-250ml. cans (Red Bull Style)
8-12oz cans; 7-20 oz. bottles
Total capacity 280-400 items

depending on product size
Bill Acceptor:
Coinco Mag 50b
Coin Changer:
Coinco 9302gx
Condition:
Used, Very Good - 100% operational

and made ready for location by
Automated Services LLC
Price: $2,995
NOTES:
This is a Royal Vision Vendor RVRVV-500-40 Glass Front Refrigerated Beverage Machine. Its footprint is smaller than most similar can and bottle cold drink machines yet it still offers up to 40 different selections and prices. It will vend from the small 250ml. energy drink cans up to 20oz bottles. The Royal Vision Vendor entails a new type delivery process. Most glass front systems allow the purchased product to freefall down into the delivery bin. The Royal Vision Vendor has a unique retrieval system consisting of an elevator, which retrieves the sold product from its shelf and delivers it safely to the delivery bin, eliminating potential product damage or product foaming. The Royal Vision Vendors are operator and user friendly, accommodating extensive product package variations without the need for shims, mechanical adjustments or kits. Customers are entertained by the elevator and vend process, products are clearly viewed and the customer selection process could not be simpler. They are reliable and replacement parts are readily available.
Royal is the #1 manufacturer for Coca-Cola Coke machines. The Royal factory is located in Kearneysville,West Virginia.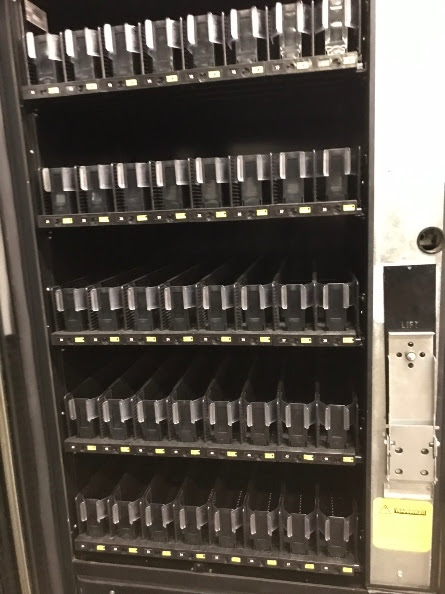 FEATURES:
· Large merchandising window

· Delivery Optic Sensor for Guaranteed Product Delivery

· Polyurethane Foam Insulated Cabinet & Triple Pain Heated Glass

· Supports MDB Coin & Bill Acceptors

· Debit Card Acceptance Compatible

· Automatic Shutdown (Programmable Automatic Shutdown For Designated Time Periods)

· Extensive Package Flexibility with no Adjustments, Shims or Kits Required


MODEL SPECIFICATIONS:
* Height: 72"
* Width: 37"
* Depth: 35.5"
* Selections: 40 (8 per shelf /tray)
* Shelves: 5 @ 8 selections each

* Capacity:
From 280 to 400 items

(Depending on product size)


* Weight: 760 lbs.


CALL TOLL-FREE
(800) 727-8363, Ext. 19




Automated Services, LLC. 145 Pepe's Farm Road, Milford, CT 06460. All rights reserved. 2020