FROZEN FOOD & ICE CREAM MACHINES
NEW LOWER PRICES and

90 DAY PARTS WARRANTY!
===============================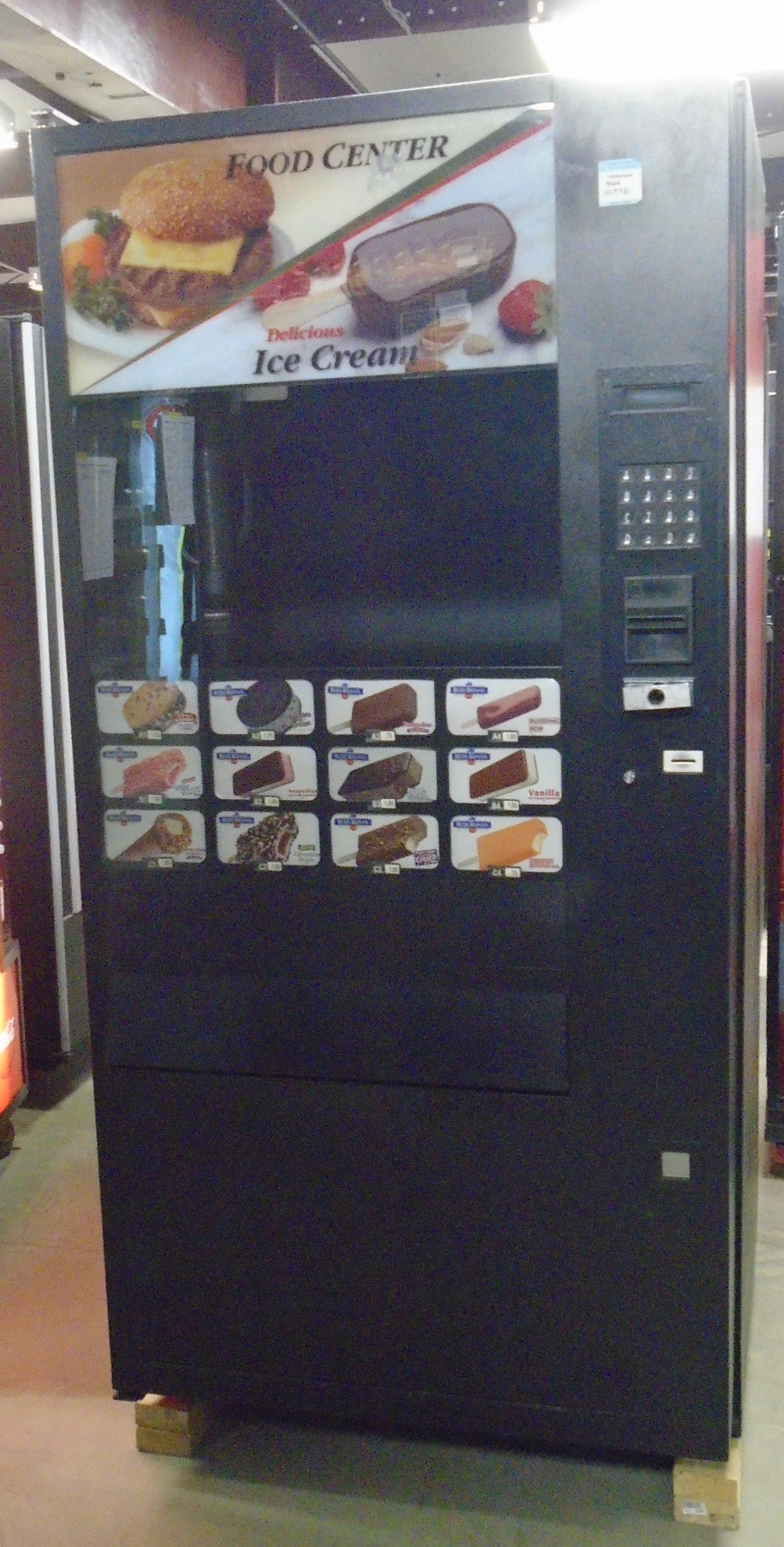 Type: Frozen Food & Ice Cream

Manufacturer
: FASTCORP F631, 631
Seri
al:
5981
Selections:
12
Tot
al Capacity approximately up to 400 items depend
ing on product sizes
Bill Acceptor:
Mars/Mei V
N2501 (Accepts $1 bills)
Coin Changer:
Coinco 9300-L (Accepts .05, .10, .25)
(Pays-out with .05, .10, .25 coins)

Condition:
Used, Excellent, Close to New in Look

100% operational and made ready for location by Automated Services, LLC
Price:
$1,995
NEW LOWER PRICE



NOTES:
The FastCorp F631 Frozen Merchandiser is the industry's first vendor to use simple, reliable robotic vacuum pick-and-place technology for dispensing product. Vends ice cream novelties, pints and frozen food items of all shapes and sizes up to 3 lbs. Its chest freezer has no moving parts inside. Product storage is in inexpensive removable bins of varying sizes. Bin configuration options are unlimited with the simple reprogramming of the robot. This 631 accepts 1 bills, nickels, dimes, quarters and pays change in the same coin denominations. It is close to new in appearance and in 100% working order.
NOTES:
The FastCorp F631 Frozen Merchandiser is the industry's first vendor to use simple, reliable robotic vacuum pick-and-place technology for dispensing product. Vends ice cream novelties, pints and frozen food items of all shapes and sizes up to 3 lbs. Its chest freezer has no moving parts inside. Product storage is in inexpensive removable bins of varying sizes. Bin configuration options are unlimited with the simple reprogramming of the robot. This 631 accepts 1 bills, nickels, dimes, quarters and pays change in the same coin denominations. It is close to new in appearance and in 100% working order.




For additional information such as capacities, features and specs, click onto the Specs. and Additional Information link below.




Warranty: A 30 day part warranty is included (All replacement parts to be supplied/obtained from seller, Automated Services LLC, 145 Pepe's Farm Rd Milford, CT 06460. Labor is the responsibility of the buyer.)
Specs. and Additional Information

_________________________________________________________________________
Automated Services, LLC. 145 Pepe's Farm Road, Milford, CT 06460. All rights reserved. 2021